Welcome to Good Moves – a different kind of support centre. Good Moves is the brainchild of Kitty and Emma, who were both diagnosed with early onset / young onset Parkinson's Disease. How they deal with this diagnosis is different, yet they share a common desire to help others who find themselves diagnosed with Parkinson's and often feel alone, frightened and uncertain where to find help.
The 'Living With Parkinson's' Blog
I was recently asked what the progression of parkinson's was like. I had to think about it for some time....
Read More
Both Emma and Kitty have found great support in simply finding each other and having a friend to talk to that understands. Finding out you have an incurable, degenerative disease is daunting and quite frankly can be absolutely terrifying. We're here to extend a hand, invite you to look around, and discover a wealth of help, advice and friendship.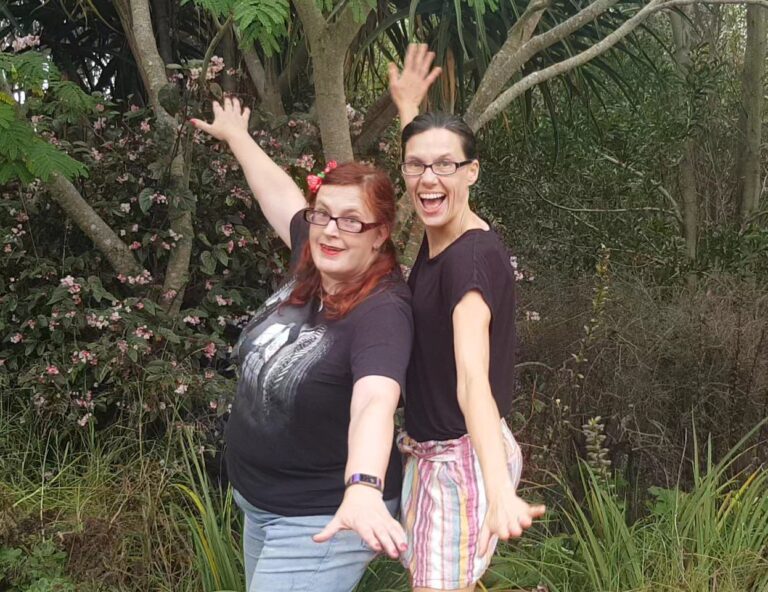 It wasn't in their life plan, they certainly wish it would go away. However they have both discovered more strength, patience and laughter because of the different path they've been forced to take.
We want to hear from you!
This site will be a place that offers help, support and advice on how we can live our best lives despite Parkinson's Disease. We're looking for like-minded people to join in. Perhaps you could write us a guest blog / vlog spot, maybe you'd like to help run things, or you would just like to be kept up to date on what's going on at Good Moves.
Complete the form below and we'll be in touch.
You can find out more about Emma at her blog 'The Parky Ninja'. 
You can find out all about Kitty Fitton on her blog. Link below.